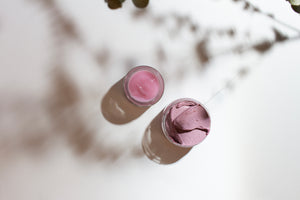 Our magical skin care,
that will help you on your
journey to self-love.
We believe in the philosophy of being kind, giving and loyal, to others and most importantly ourselves. Have faith, trust the process and leave the rest to YK products to work their magic.
The Healing Unicorn: New & Improved Formulation.
New & improved formulation alert!!! The softest, smoothest face oil that clears up acne, shrinks pores and helps minimises fine lines with the softest form of Retinyl that doesn't irritate your skin. The best part is that it's purple like a true unicorn.
2% Vitamin A Pore Shrinking & Acne Face Oil
Stop acne, reduce pores, produce collagen! The ultimate rescue remedy for your skin, unclogs congested pores and helps balance the skin.
YK Lip Tint Serums along with the beautifully rich Lip Mask and the delicious Lip Polish, they all make the perfect combination that, not only treat your lips but also leave your lips looking & feeling gorgeous."
Tell us a little about your skin and Yasmin Karimi will generate the perfect YK routine for you.