Yasmin Karimi is a two-time graduate, former lawyer, acclaimed makeup artist, television personality and founder/CEO of an established beauty brand and concierge service.
In 2012 whilst juggling a burgeoning career in law, Yasmin launched 'The Beauty Concierge' a one stop service to source and manage the varying beauty requirements of the high society elite. Since launching the concierge, Yasmin has taken talented teams across the globe setting up pop up salons at some of the highest profile destination weddings of recent times. The concierge has taken large teams of beauty professionals to Monaco, Vienna, Bordeaux, Puglia, Paris, Barcelona, Rome and Budapest.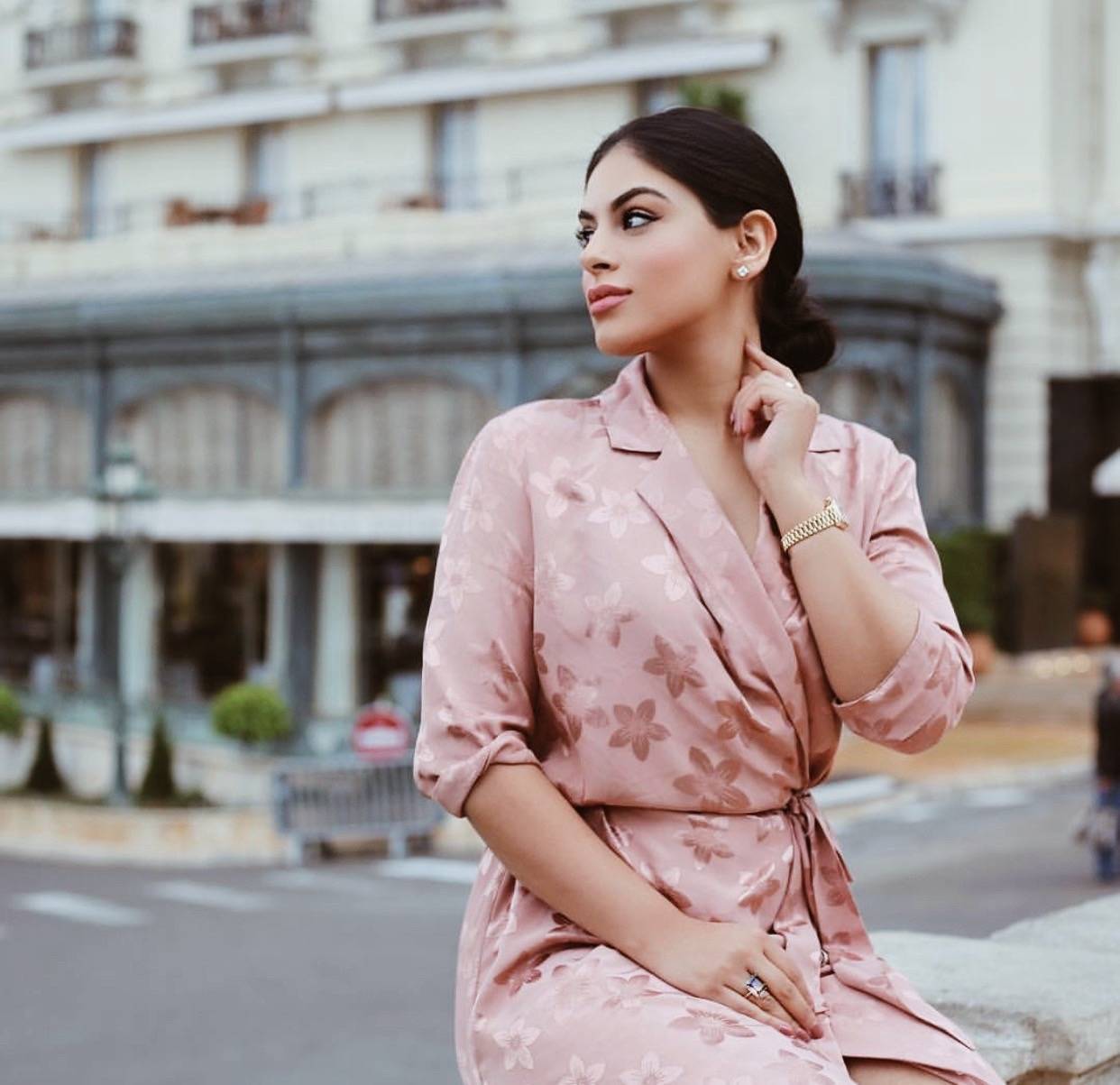 Not yet satisfied with her current business endeavours, Yasmin added temporary tattooist to her resume! On a trip to California, Yasmin noticed a trend in metallic temporary tattoos, once back on home soil it became fast apparent that there was a gap in the European market. Within two months Yasmin had launched 'Seekers of Sun' luxury gold and silver temporary tattoos' and saw her brand stocked on the shelves of Top Shop, Harvey Nichols, Box park and in the pages of Cosmopolitan, Vogue and Company.

Yasmin had a starring roll in Sky One's innovative reality TV show 'Desi Rascals', the show chronicled the life of young British Asians on their pursuit of success in London. It was a fantastic opportunity that allowed thousands to meet and fall in love with the gregarious Yasmin from their living rooms. The show saw a boost in Yasmin's online presence prompting her to launch a YouTube channel with videos totalling over 1.3 million views.
In early 2014 after realising her true passion Yasmin found the courage to leave the corporate rat race and focus all of her time and passion into her dreams.  The eponymous 'Yasmin Karimi' was established and the rest is history.